Book an Air Experience Flight
You or a special friend can experience the exhilarating three-dimensional world of glider flying in one of the club's two seat aircraft with one of our qualified Air Experience Flight pilots. You can sit back and just enjoy the view, take photos or even try the controls while in flight.
These flights are available for anyone who wishes to enjoy the experience of silent flight or, if you are thinking about learning to fly, to see how you like it. You can book a date and time or buy a gift voucher for a future flight – see our on-line booking system below.
We have shaded shelters with seating at each of the two main launch points so your friends can watch the glider flying action in comfort. You are also welcome to use our outdoor BBQ area and other club facilities while at the airfield. Directions for getting to the airfield from Perth can be found on our Visitors page.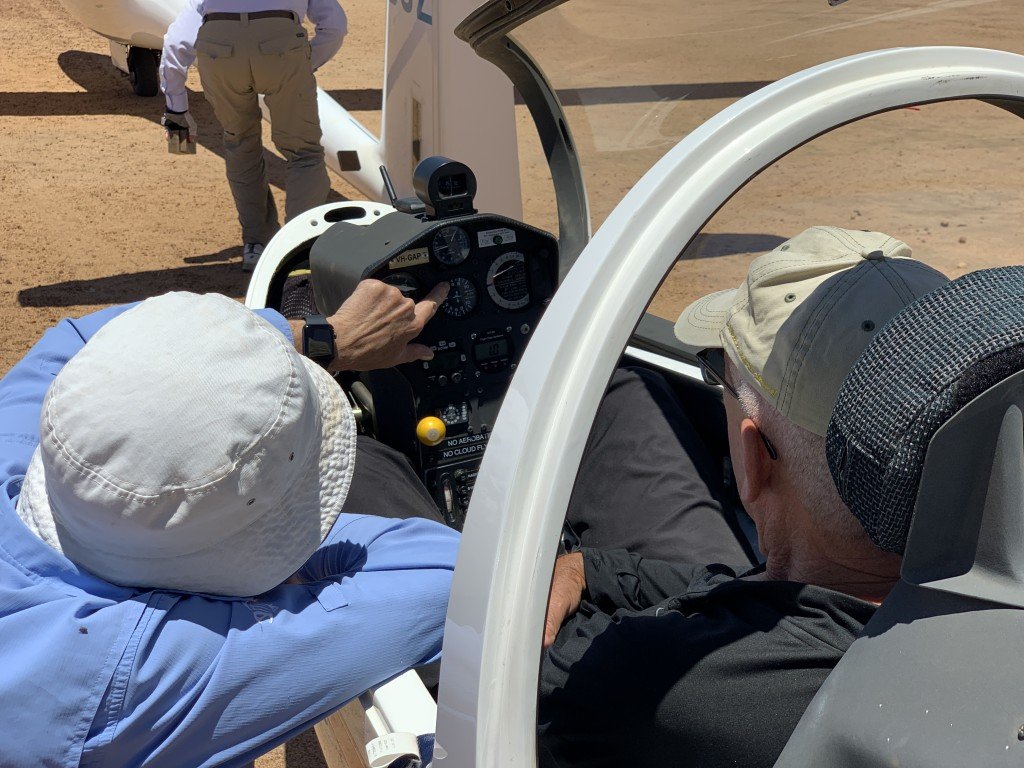 Prerequisite for Flights
To fly in a glider you must:
be at least 12 years old.
weight less than 110 kilograms.
be physically able to climb in and out of the glider by yourself. (We do provide steps for shorter people!)
be prepared to wear a mask during your flight, if requested by the pilot.
Booking Notes:
If you have a Gift Card then, after you have selected your flight time, just enter the Voucher Number from your Gift Card – your credit card details are not required.
If you are booking more than one flight then just book each one separately by adding them to the shopping cart. When done, use the Checkout option to pay for all bookings together. We can accept Visa and Mastercard credit card payments.
If you have any questions about booking, please phone our AEF Manager on 0407 385 361 (no text messages, please). If there is no answer, please leave a message for Roger.
Weather Conditions
Glider flying, like many outdoor sports, is weather dependent. Gliders can fly in most conditions except for rain and strong winds. If the weather forecast is not favourable for the day you have booked your flight, then we will contact you to arrange another time.
Costs and How to Book
The cost for an Air Experience Flight is $215 (inc GST). For this, you will get to enjoy a flight of up to half an hour and see the Beverley district from the air. When extra flight time is requested over 30 minutes, the additional cost is $1 per minute.
Air Experience Flights are available most weeks from Friday through to Sunday. To avoid disappointment or lengthy delays at the airfield it is preferable to book your flight prior to the day. You can book and pre-pay for your Air Experience Flight by clicking the button below.
Groups Visits Welcome
Subject to prior arrangement, the Club can host group visits for clubs/organisations wanting an interesting destination to visit and can include air experience flights. We have hosted car clubs and photography clubs to name a few!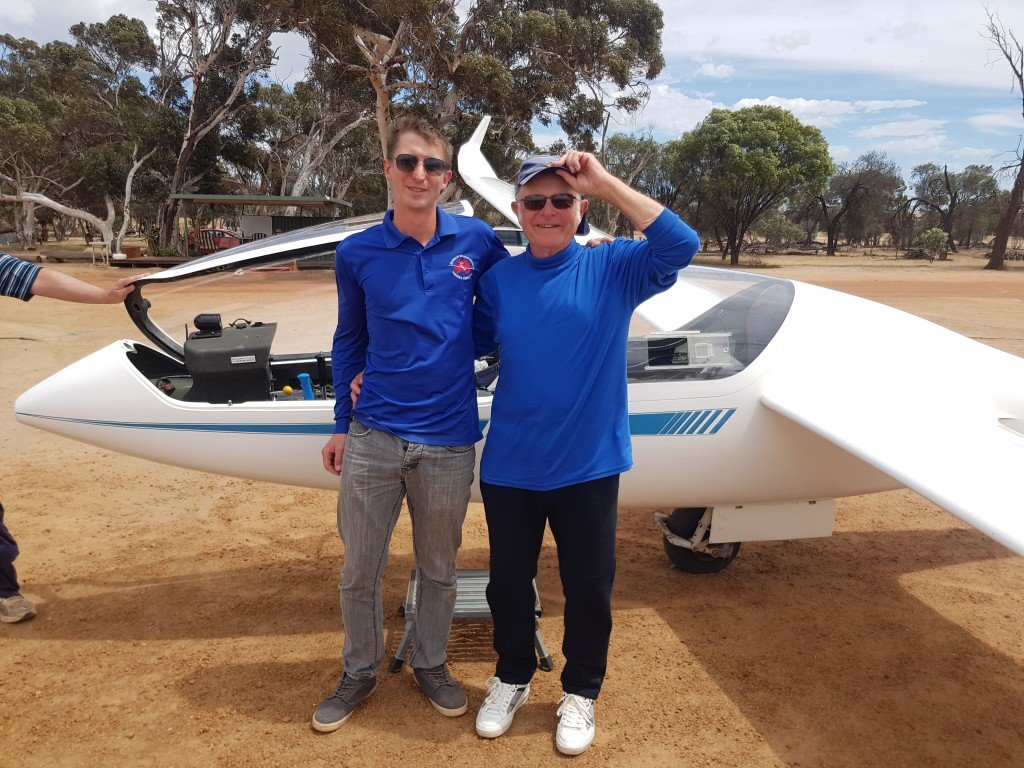 Gift a Flight Voucher
You can also use our on-line system to purchase Gift Vouchers for flights. These Vouchers are valid for up to 36 months after the date of purchase and the lucky recipient can then use our On-line Booking System (the button above) to book a flight on a day of their choosing using the voucher code from their Gift Voucher.