A beautiful new DG1001S was recently added to the club fleet. This two-seat aircraft can be used for basic to first solo as well as advanced cross country training. It is equiped with the latest LXNav S100 flight computer and flarm.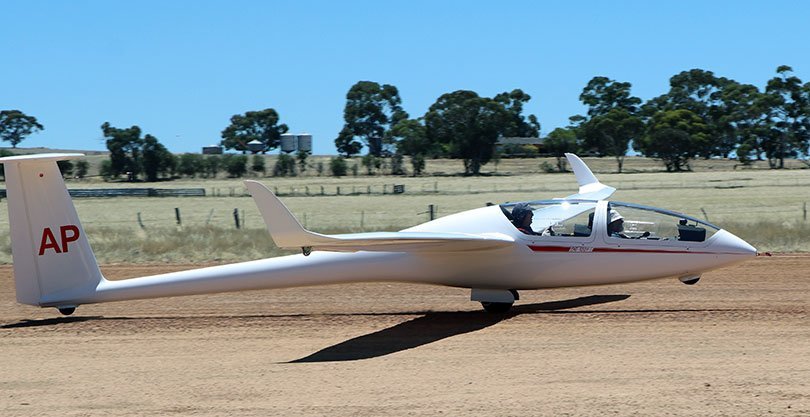 GAP starting its maiden flight at Beverley
Our latest acquisition to the fleet is a beautiful Discus CS. This aircraft has been recently refinished and will complement the current LS4A as another competitive cross-country single for club members to fly. It is equiped with the latest LXNav S100 flight computer and flarm.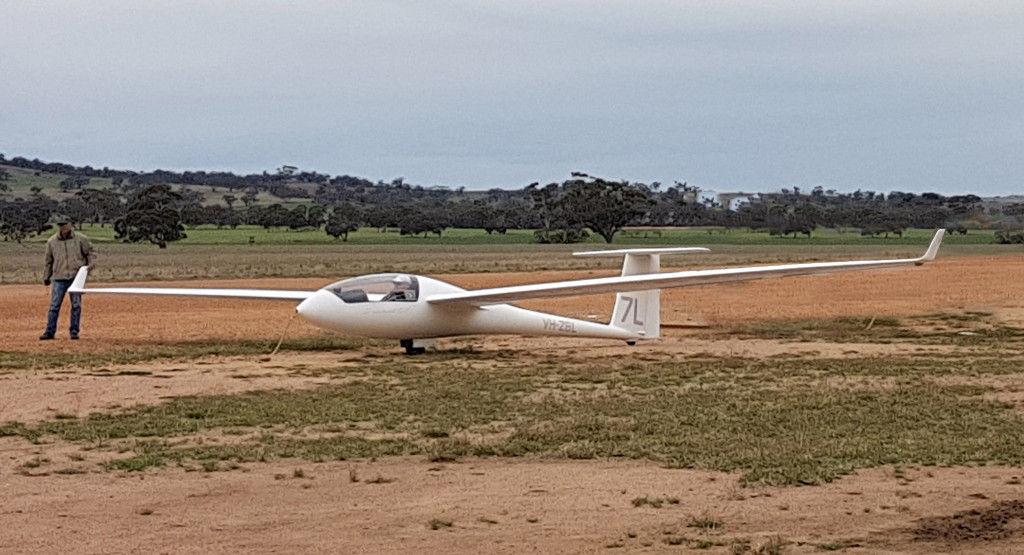 ZBL launching for its first flight at Beverley
Complimented on its light handling, this competition winning 15m glider recently joined our fleet of club singles. It is fitted with an LXNav S80 flight computer and a PowerFlarm and is available to hire by qualified post solo members.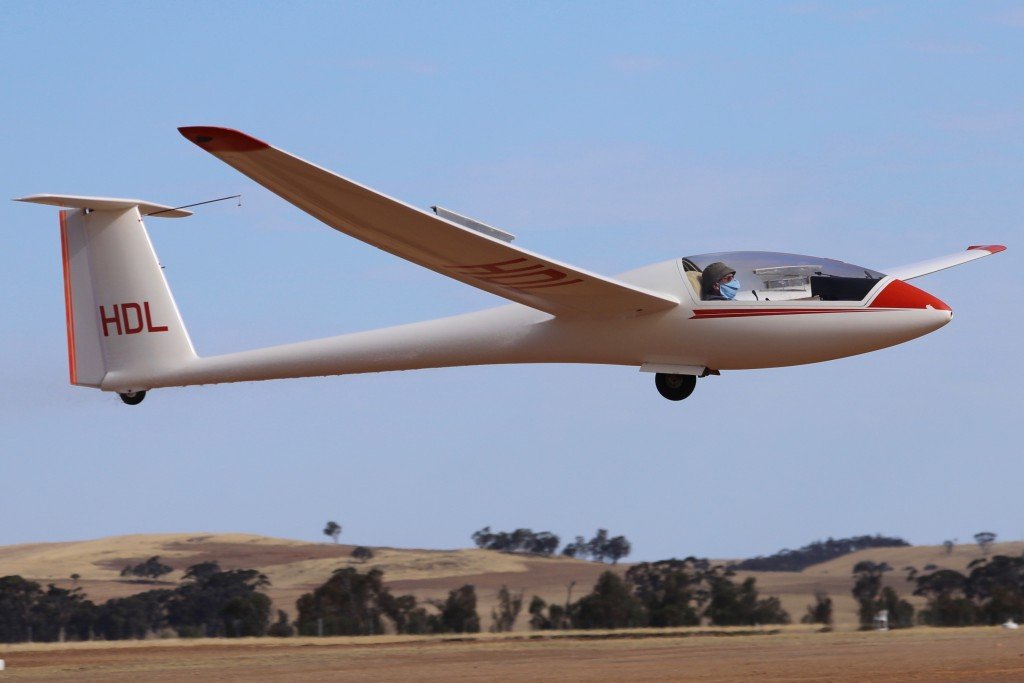 Landing at the end of a competition day at Beverley
This advanced cross-country glider is used regularly for cross-country training, excursions and competitions. It is configurable with 18m and 22m wingtips. When available, it is often used to take visitors for their Air Experience Flights. It is equiped with the latest LXNav S100 flight computer and flarm.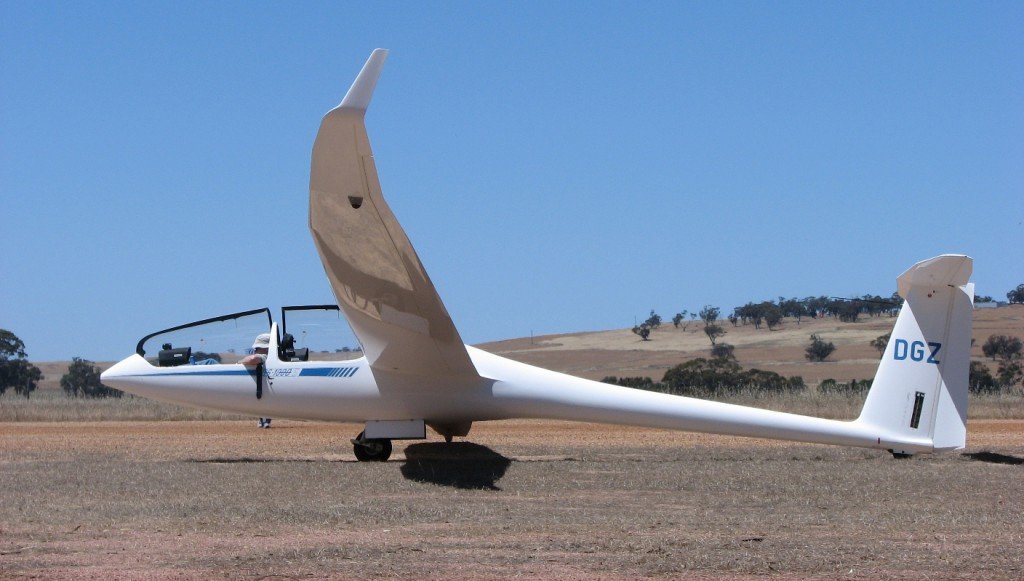 Getting settled in for a flight
This Alexander Schleicher made 17m two-seat glider is one of the most popular training gliders in the world with over 900 built. With docile handling characteristics and advanced aerobatic capabilities, it is a well rounded club trainer.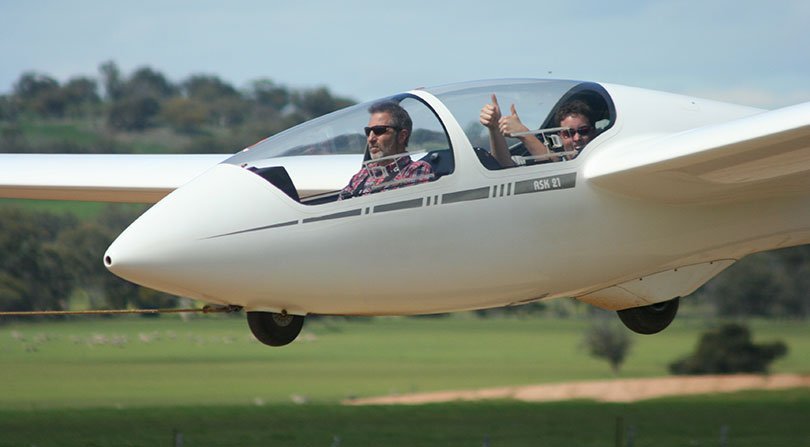 Training flight launching
The club has two Astirs which are used as first single seat training aircraft. After post solo training, pilots are encouraged to move into the single seaters to further their soaring skills. Together with a number of privately owned Astirs in club, there is a very active "Piglet" competition during the soaring season.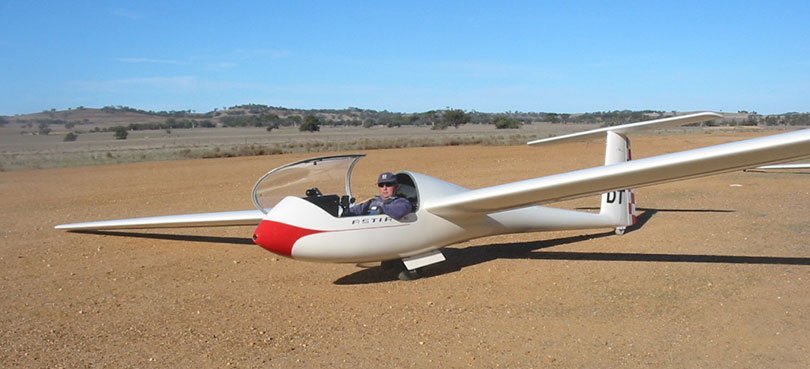 Getting ready to launch on runway 34
The club has two Pawnee tugs. These ex-crop dusters are used around the world for glider towing due to their high power-to-weight ratio and ability to land in paddocks for aerotow retrieves. While many of our glider pilots can also fly the tugs, we have many "power only" pilots who tow for us. Being a tug pilot is certainly fun and a great way to build up your hours and experience with free flying. If you are interested in becoming a tug pilot, please contact us.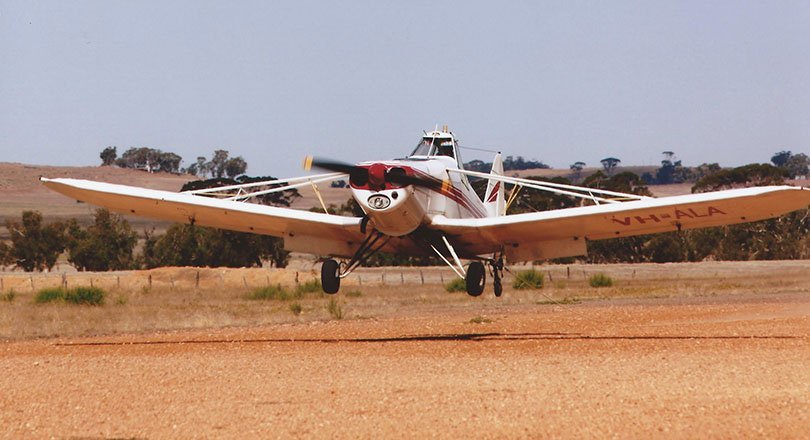 Tugplane ALA about to do a perfect three-point landing