Beverley Soaring Society is located on the airfield just east of the Beverley township in the picturesque Avon valley about an hour and 45 minutes drive from Perth. The town of Beverley is midway between York and Brookton on the Great Southern Highway.
Driving Directions
From Perth, you can take either of the following routes:
Great Eastern Highway – turn right at "The Lakes" roadhouse and proceed to York. Once at York, turn right at the cross-road in the centre of the town and proceed south along the Great Southern Highway for another 30km to Beverley
Brookton Highway – take the Beverley turnoff left at Westdale.
Once in Beverley, turn east into Vincent Street (this is the main street with the Dome service station on the corner). Drive through the shopping area and take the first turn right after the Avon River bridge into Lukin St. Drive 1.5 km in a southerly direction. On the right, you will see the WWII Vampire Bomber by the gate at the entrance to the airfield.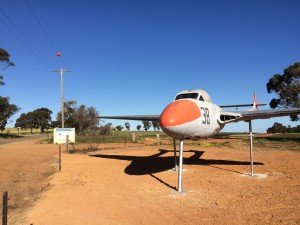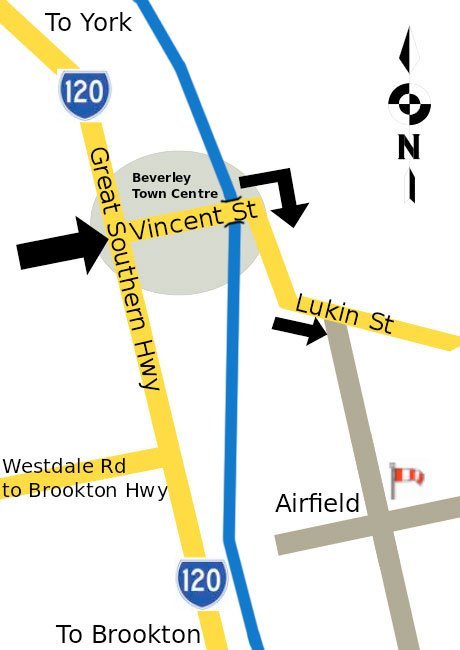 Once on the airfield, follow the gravel road along to the launch point (where the gliders likely are waiting) or the clubhouse.
Airfield telephone: (08) 9646 0320 – Just call us if you get lost!
Current Weather Conditions
You can view the current conditions on Willy Weather or the current wind transmitted from the Club's weather station on this page.
Google Maps Location